Aerial application is a critical component of high yield agriculture. Aircraft enable farmers to apply product to a crop rapidly over a large area, often in places impossible to get to with ground equipment. Our pilots are highly trained professionals with decades of experience, using the latest Satloc G4 GPS and flow control technology to deliver precise and uniform applications. Satloc G4 systems also offer us the capability to deliver variable rate applications allowing the farmer to save on their chemical bill and better target their areas. 
The GPS systems allow an aircraft to receive 20 signals per second from up to 25 satellites, validating its position, allowing for sub metre accuracy.
 Fred Fahey Aerial Services is based in Cowra, however our mobile mixing vats, loaders and fuel systems allow us to operate anywhere in NSW.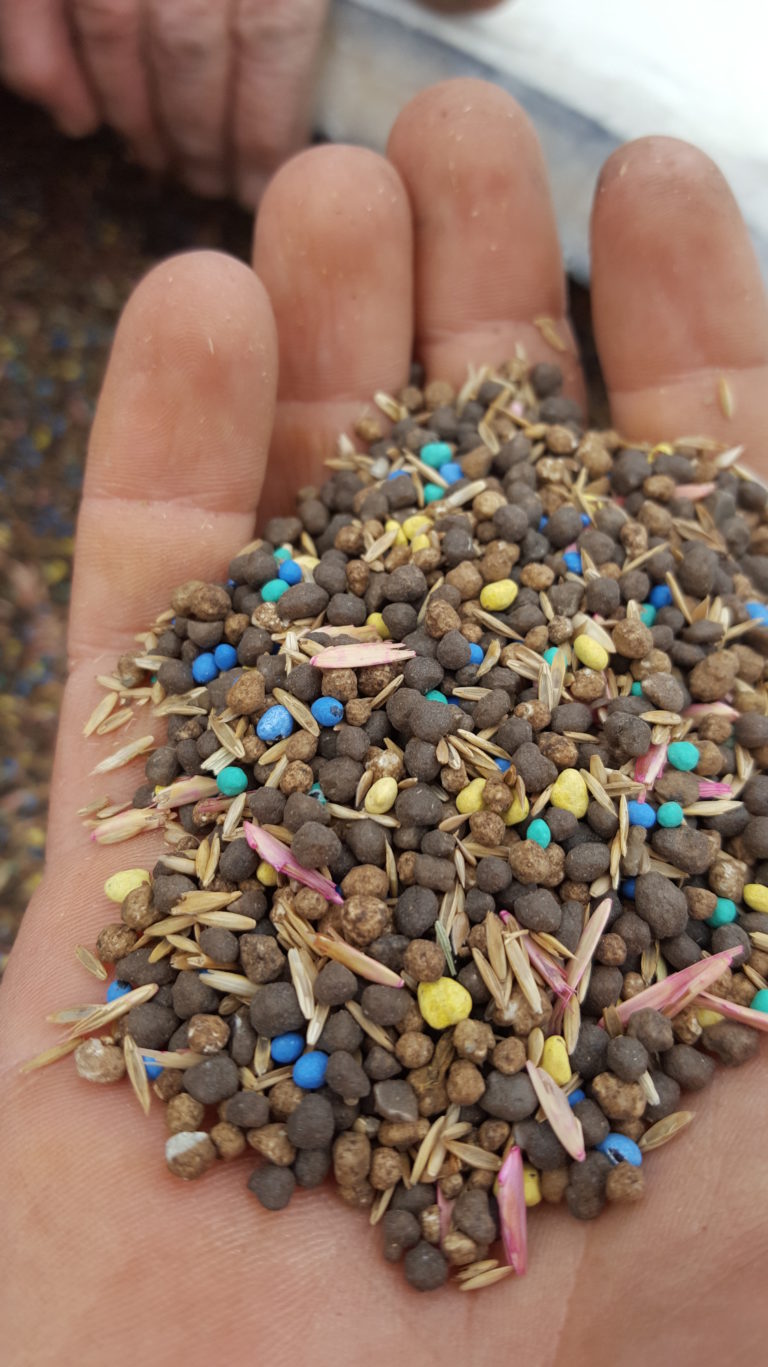 We provide spraying solutions of all conventional or organic products that have been approved for application by air including herbicides, insecticides, fungicides, foliar fertilisers, trace elements and organic approved pesticides. The majority of winter and spring work is on broad-acre cereals and oilseeds, but also includes targeted pesticides in pasture. Summer work can include vegetables, cotton, feed crops and rice, or selective herbicides in pasture. Autumn sees more work on pasture.
We can spray at virtually any water rate required from an Ultra Low Volume (ULV) application of a few litres per hectare to 100 litres per hectare if required.
We provide aerial spreading of a range of fertilisers such as superphosphate, gypsum, urea, MAP, DAP, Calciprill, etc.
We apply mice and slug baits which are often spread at very low rates of a few kilos per hectare. Aircraft are perfect for these low rates and are extremely fast and cost effective.
Our aircraft are an excellent tool for many types of seeding as well as they can cover large areas of wet or rough ground. Fred Fahey Aerial Services is also accredited by Granular Products Pty Ltd to spread their range of granulated herbicide products which we have had great success in controlling serrated tussock. Our aircraft loaders are fitted with calibrated scales for accurate weighing and recording of loads and total tonnages.